PRODUCT AND MARKETING KNOW-HOW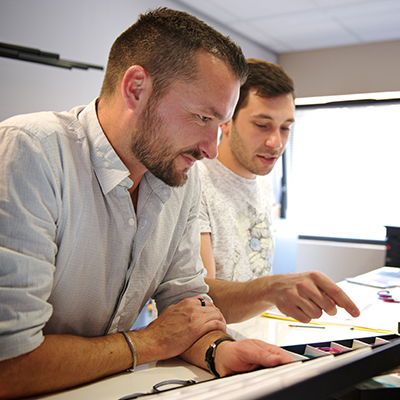 OPAL's strength is based on its capacity to offer a constant flow of new products designed to suit both the optician and the end customer. Always up-to-date with the latest trends and aware of children's needs, OPAL has created over 12,000 models over the last 20 years, with each one available in different colours.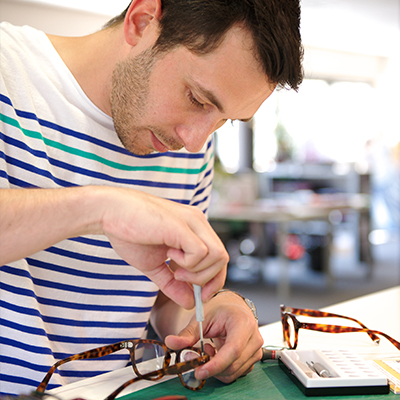 OPAL uses its own in-house designers and graphic artists. Our design team is able to handle every stage in the creation of a pair of glasses, from concept drawing to manufacture. The product environment is also designed and created in our own studio.
CUSTOMER RELATIONS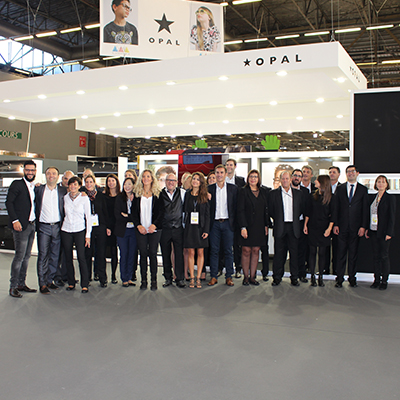 OPAL manages its own sales force. In 2017, this was made up of 38 representatives: 30 representatives in France spread over 4 networks, 3 representatives in Canada, 1 in Asia and 4 export area managers.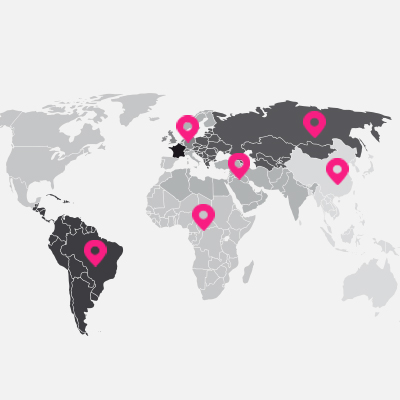 For OPAL, the international market is a major focus in its strategic development. OPAL is present in over 70 countries and now hopes to secure a foothold in Asia with OPAL Asia, the group's first international subsidiary, set up in 2014. The export department already represents 20% of sales revenue. The aim is to increase this to 40% by 2018.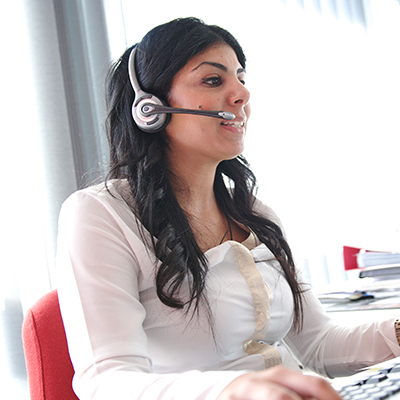 Here at Opal, we believe in listening to our customers and we make every effort to be available for them. Our Sales team and website enable us to stay in touch 24 hours a day.
PRODUCT MANAGEMENT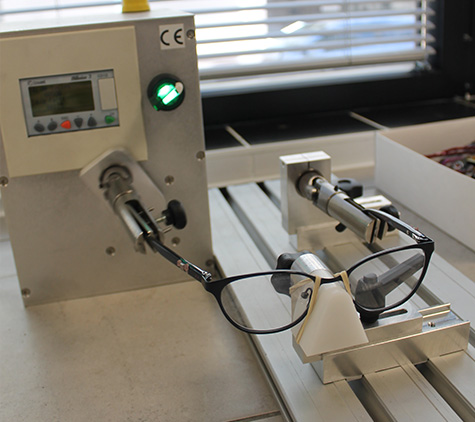 Opal relies on a network of partner suppliers to manufacture its products. Over the last 20 years, Opal has built up relationships of trust with its partner network to develop the best products at the best possible price. Each supplier has been chosen for their particular expertise, enabling Opal to offer a wide choice of high-quality products.
An in-house quality testing laboratory has been set up in Lyon to allow us to test our own products to ISO12870: 2012 standard.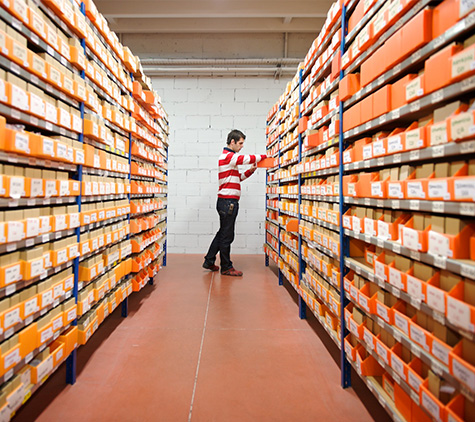 OPAL's After-Sales Service is available online to make life easier for opticians. This service is built on rapid response and helpfulness. Children really put their glasses frames to the test, yet the After-Sales figures are relatively low, proof of the quality of OPAL frames.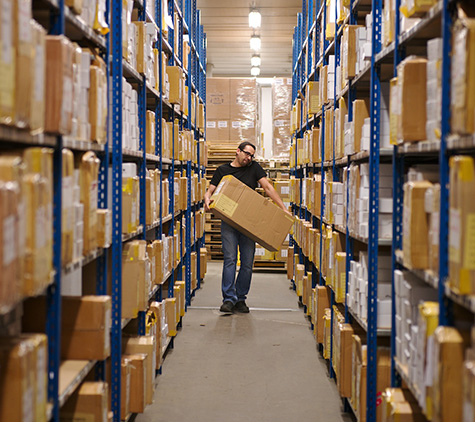 Opal has its own warehouse close to its offices in Lyon. All the products are stored here. From this depot, all the orders are dispatched throughout France and internationally. Opal manages the whole logistics chain as well as any administrative requirements in France or other countries (customs, incoterms, etc.), enabling orders to be delivered reliably and rapidly all over the world.