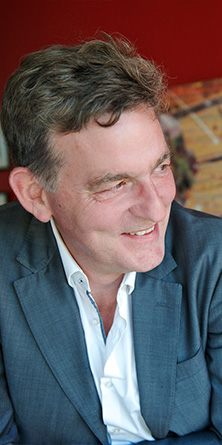 When I started OPAL in 1995, I wanted to offer children something different from what was then available: to move from 'welfare' glasses to fun, colourful, cheerful frames that children would be proud to wear. We also provided opticians with promotional materials, in the form of display units and gifts, to create stunning children's window displays, which just didn't exist back then.
Today, after selling 6 million children's frames and creating 12,000 models, I am proud of OPAL's position as European leader in children's and teenagers' frames. But, most of all, I am proud of the solid and sincere relationships of trust established with our customers.
Over the years, we have been able to grow OPAL by buying licences, acquiring new logistics premises and developing the services we offer to meet our customers' needs. For example, the launch of opal.fr, exclusively for opticians, or the OPAL Academy which trains our opticians throughout France in selling children's glasses – important elements in our economic development and our relationship with our customers.
François Fort
CEO