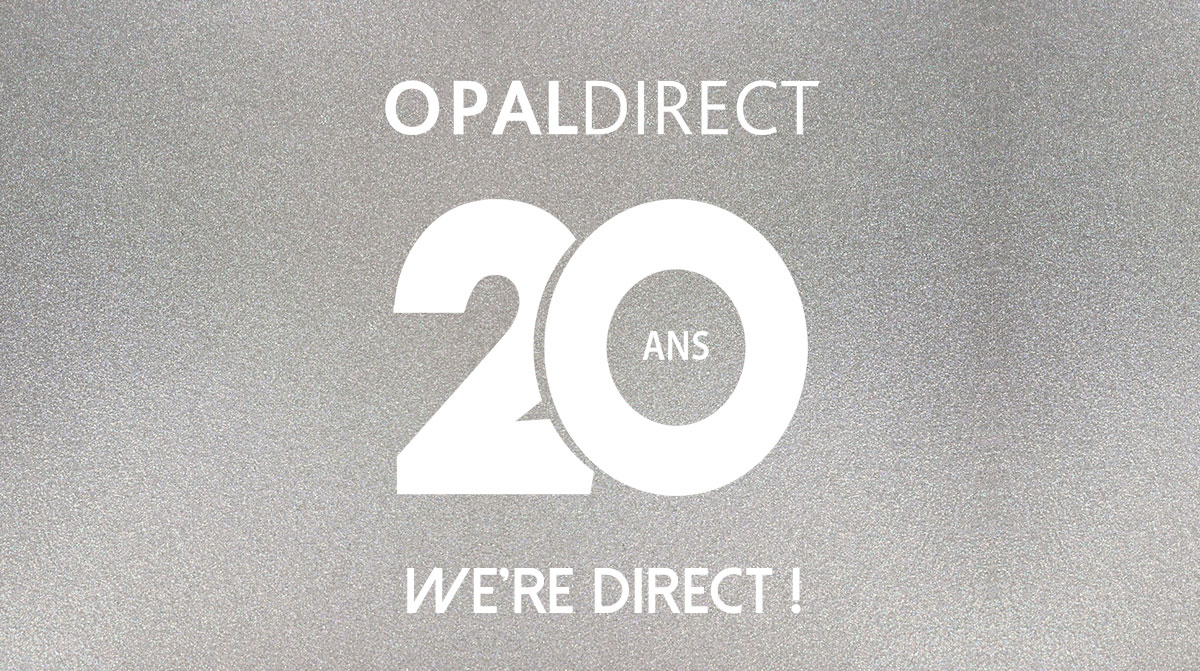 20 years of Opal Direct: we're direct!
We've been direct since 1998!
A straightforward dialogue, true, frank, full, natural, clear: direct!
Collections at under 10 € with more frames than ever and more fashionable than ever – how do we do it?
Direct to you!
Twenty years on, our direct contact with you keeps us focused:
Without your orders, your returns, your feedback and rants; without your needs, your suggestions, your trust…
We would never have lasted 20 years without you, so in the most direct way possible: THANK YOU!
Let's maintain this direct link between us so that we can offer you even more.
With each other we can be DIRECT!