FROZEN
A STRONG, TIMELESS LICENCE
Frozen has been a massive phenomenon since it was released in cinemas in 2013. This animated film tells the story of the optimistic and intrepid princess Anna, who sets off on a journey with Kristoff the mountain dweller, Sven her faithful reindeer, and a strange snowman called Olaf, in order to find her sister Elsa, exiled because of her icy powers, which accidentally plunged the kingdom of Arendelle into an eternal winter. The "Frozen" phenomenon has continued to grow, driven by a lot of tie-in merchandise and also a timeless signature song "Let it Go". The long-awaited sequel, Frozen 2, came out in cinemas in November 2019.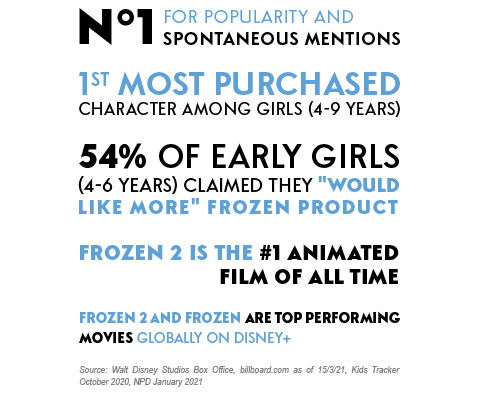 This figurative collection in the colors of Frozen is aimed at little girls aged 3-5. It is characterized by high-tech shapes and soft, feminine colors. Make way for a magical world where stylized arabesques and snowflakes intertwine. Most of the models are fitted with OBE UNO hinges.