SAINT JAMES: A NEW VISION INSPIRED BY THE SEA.
Saint James, has a great history of over 130 years. The town of Saint-James, with its thousand-year-old tradition in the Bay of Mont-Saint-Michel in Normandy, gave its name to the brand in 1889.
The first Saint James garment was created in 1889. It is a woolen shirt for sailors. It protected them so well from the cold and damp that they considered it their second skin. An iconic garment was born.
Saint James is one of the oldest companies in Normandy. Its history is its life. A living heritage, a witness to and actor in an ageless tradition. A brand that counts, ambassador of a French art of living and ancestral know-how.
Saint James is the history of fashion, constantly revisited and reinvented, a heritage that keeps the past alive by inventing the future…
The eyewear collection is inspired by the marine world that is the heritage of the Saint James brand. A "casual chic" collection, easy and pleasant to wear, timeless and resolutely modern. Iconic and timeless frames are brought together in a collection full of authenticity that pays tribute to the brand's codes: the sea, the sailor's hat, the marine anchor.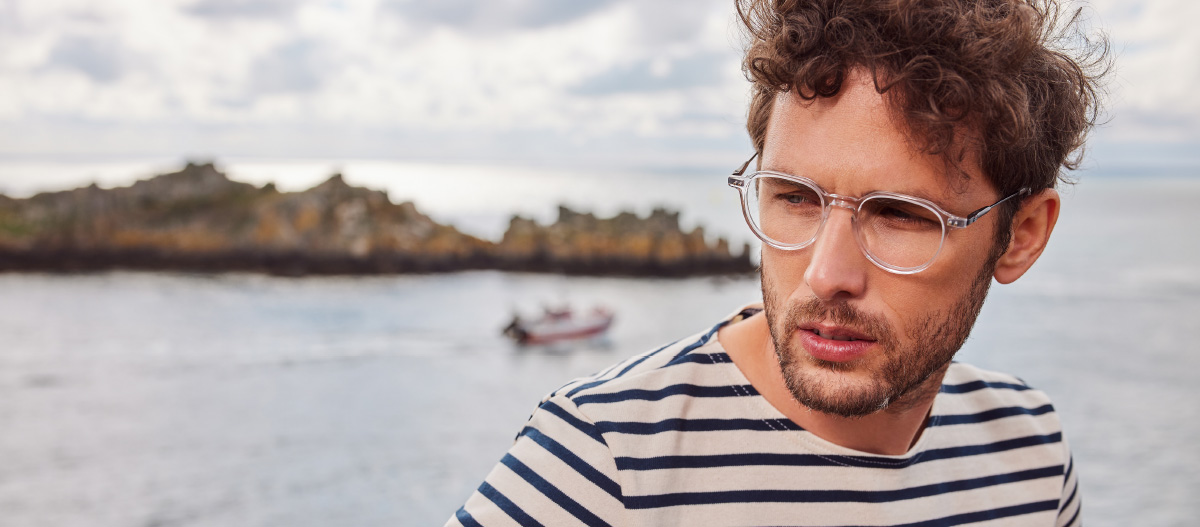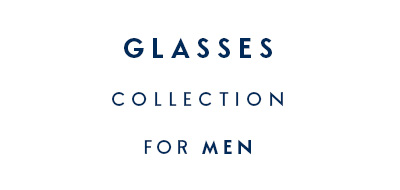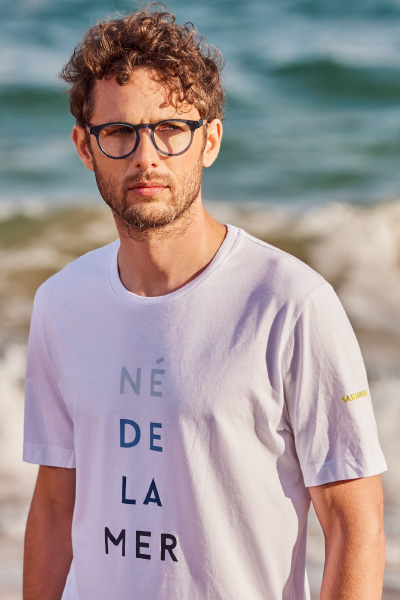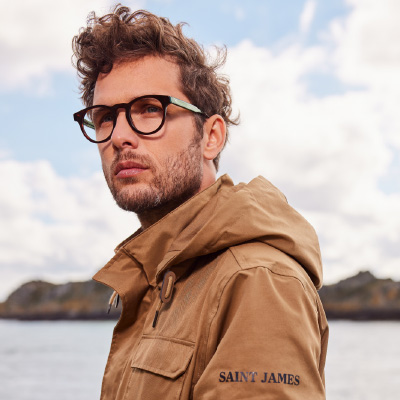 It's like a return to our roots, since in the beginning Opal Demetz manufactured in France. Since 2019, the reintegration of a French know-how is at the heart of our company's concerns.
Beyond the quality of the product, French manufacturing represents a support to local companies and above all the maintenance of a national know-how, a know-how which is based on the transmission of the same gesture, from generation to generation.
The Saint James collection is thus manufactured in the historical cradle of eyewear: Ain and Jura. Made between Oyonnax and Morez, the frames are the fruit of the meticulous work of men and women who have been working in the eyewear industry for many years.
French manufacturing is also the desire to progressively and sustainably reduce our carbon footprint.
This strong long-term social and environmental commitment is central to our approach to developing our adult fashion collections.
Our supplier partners: OptiSun (Oyonnax), Lucal (Oyonnax) and TSM Traitement de Surface Morézien (Morbier).