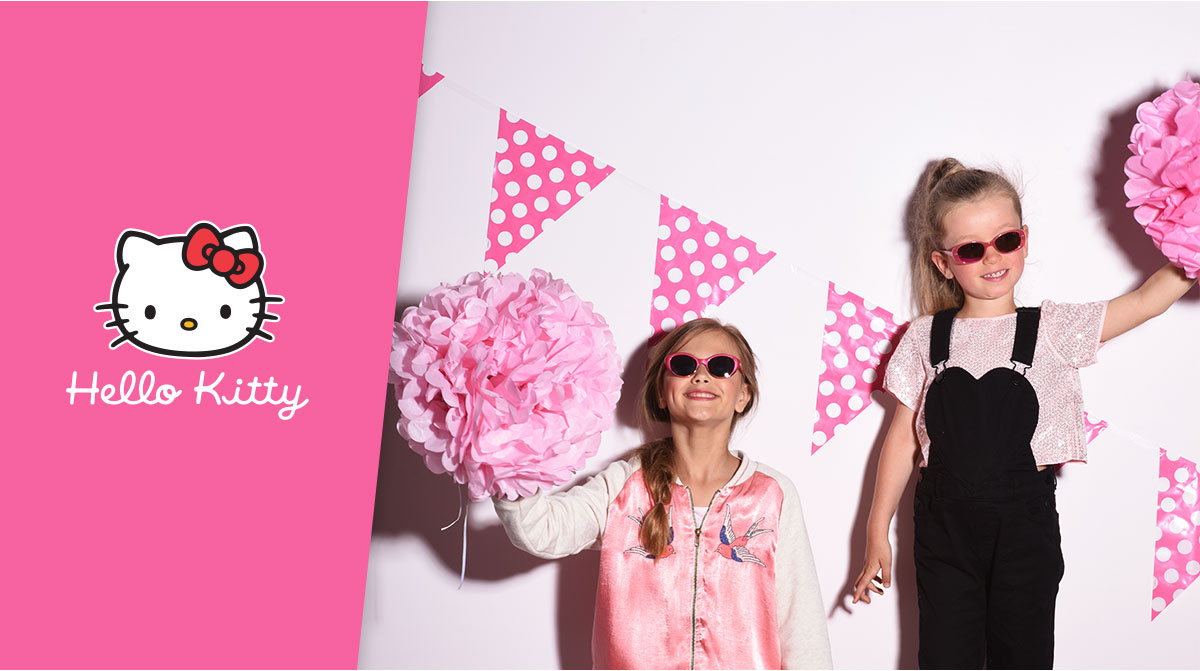 IT'S HOLIDAY TIME WITH HELLO KITTY!
Strut your stuff safely this summer with these Hello Kitty sunglasses!
With the latest hot look in mirror lenses, polarized and UV Category 3 as well, budding fashionistas will busy counting how many how many heads they turn…
But do be sensible in the sun – if the sun has got his hat on, so should you!