POLA by Opal IS IN ENJOY!
ENJOY, the new lifestyle magazine for the eyewear sector is out now!
POLA by Opal has chosen this new, high-quality publication to raise its profile with the general public.
Already a media leader in the optical consumer sector, the French publishing house responsible for Guide-Vue.fr, Le Guide de la Vue and LUNETTES Galerie is launching a new magazine – its third! A run of 170, 000 will be printed and distributed to over 20,000 newsagent outlets in France, including supermarkets and large stores: a massive launch which will fly the flag for the eyewear sector!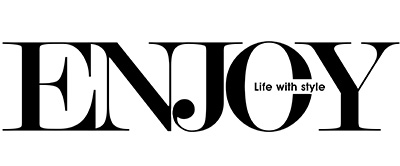 To appeal to a wide readership, the magazine covers universal themes with articles on culture, celebrities, travel, lifestyle, fashion… Across these, the editors will be focusing on three major aspects of eyewear: sport, health and fashion. The magazine is positioned in the high-end/luxury market, with a target readership of 40-60 year-olds.
Created by a very French company based in Montpellier, the magazine's name (originally from the French "en jouir") was chosen to sum up this celebration of the good things in life. Six journalists are dedicated to keeping up this positive mood! Yours to discover and enjoy!
Pick up a copy now!