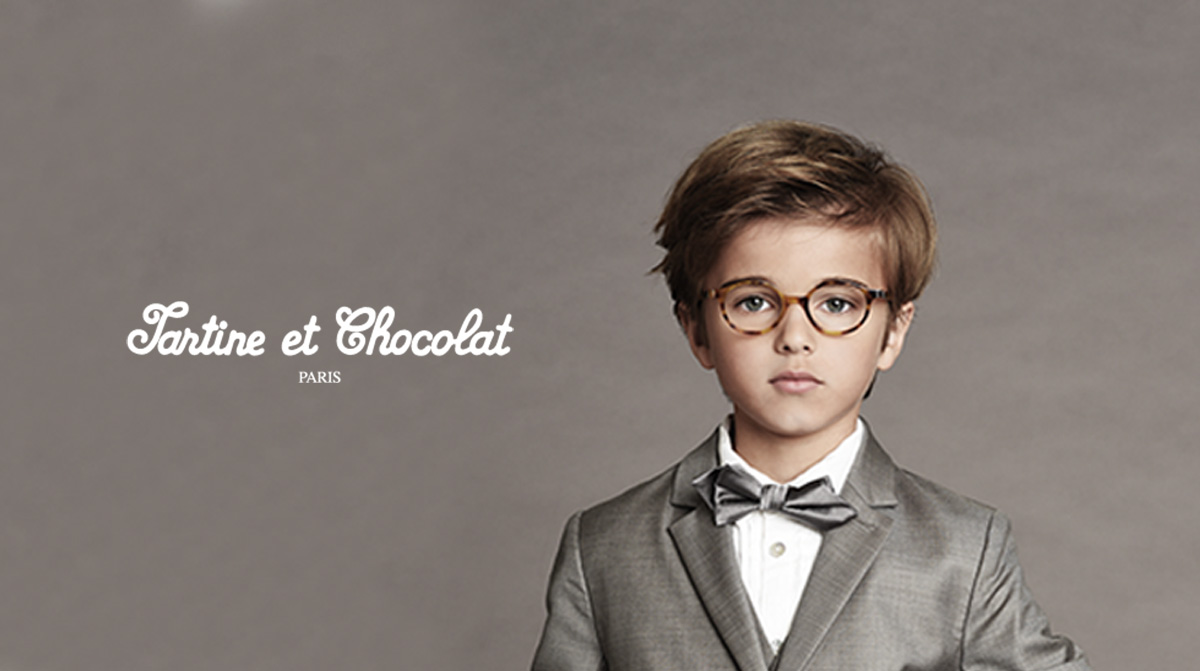 TARTINE ET CHOCOLAT TURNS 40
For its fortieth birthday year, Tartine et Chocolat has big things in store. The high-end children's fashion brand, founded in 1977 by Catherine Painvin, will be celebrating right through 2017 with the launch of a series of capsule collections and a pop-up shop in Paris for the festive season.
The label acquired by the Zannier family in 2004 intends to make a real impact, notably through collaborations with brands and designers coming from other backgrounds.
Tartine et Chocolat will also unveil a special birthday collection for Autumn-Winter 2017-2018. This will revisit some of its iconic pieces and have a flavour of late 70s and 80s style.
For now, you can see a preview of the birthday photos for the optical range!