Because we are convinced that children and their parents need specific advice when it comes to choosing a pair of glasses, we have been committed since 2015 to supporting and training opticians in this area of historical expertise for us: children's vision. Thanks to our expertise, we have developed specific know-how on this very particular target. The main objective of Opal Académie by Demetz formation is to provide you with the necessary knowledge about children's eyesight, their reception in stores as well as their parents and finally the sales techniques dedicated to them. At the end of the day, you will also be able to better highlight your children's dedicated area in terms of merchandising and communication.
Discover all the dates and cities proposed for the year 2018/2019. If you are an optician, don't wait any longer to book your place!
A maximum of 2 subscribers per store is allowed. Beyond that, please refer to the off-calendar training offer at the training organisation formation@demetz.fr. In order for your pre-registration to be taken into account, it is mandatory to complete the online form. Any request outside this form will not be considered processed.
PARIS
Monday, October 15th
LILLE
Monday, October 29th
BORDEAUX
Monday, December 3rd
NANTES
Monday December 17th
DIJON
Monday, January 28th
// Pre-registration available //
LYON
Monday, February 18th
// Pre-registration available //
MONTPELLIER
Monday, March 4th
// Pre-registration available //
TOULOUSE
Monday, March 11th
// Pre-registration available //
Découvrez l'ensemble des dates et villes proposées pour l'année 2018/2019. N'attendez plus pour réserver votre place !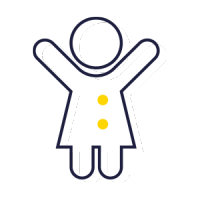 SIGHT AND THE CHILD
– Evolution, screening and prevention of vision in children aged 0 to 12 years.
– Ophthalmological control and the role of the paediatrician.
– Most common visual problems and optical corrections.
– The different possible visual pathologies in children (strabismus, amblyopia…).
– Most common visual problems and optical corrections.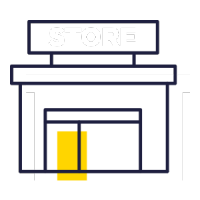 IN-STORE RECEPTION & SALES
– Reception of children and their parents.
– Morphological study of the child and analysis of parental expectations.
– Sales techniques.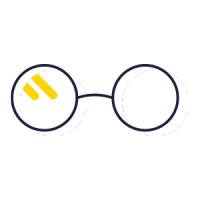 GLASSES & LENSES
– Specificity of glasses and lenses for children.
– Protection of young eyes against light, UV and blue light.
– Glasses adapted to the hectic life of children (recreation, sports).
– When and how to present the glasses that the child will use during his activities
secondary (recreation, sports, recreation, leisure, vacation).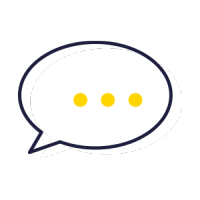 COMMUNICATION & MERCHANDISING
– Merchandising: create and manage the children's area.
– In-store communication.
– Relationship with ophthalmologists and orthoptists.
For more information, please contact us:  formation@demetz.fr